Aspect Retail Display System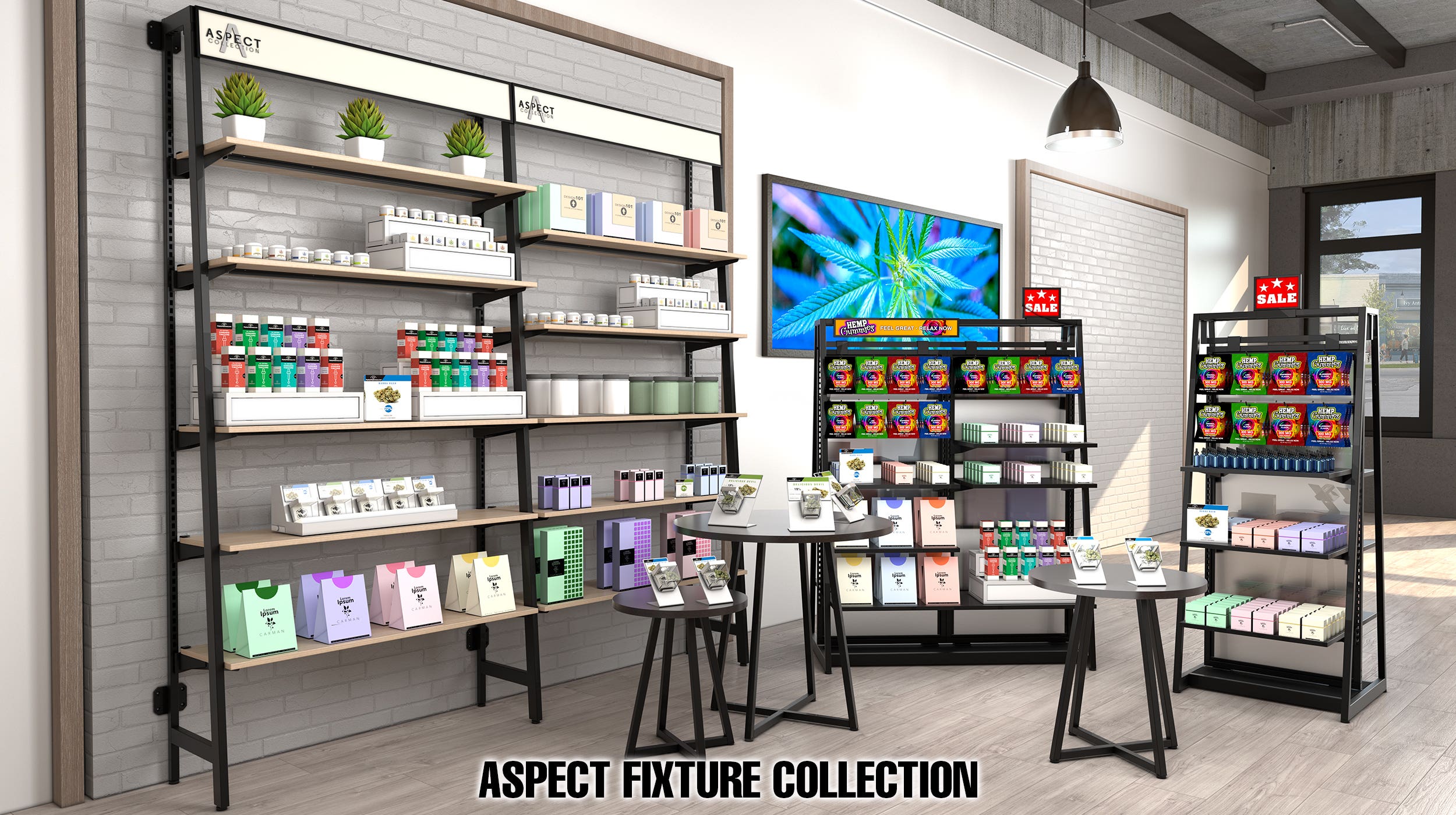 The Aspect Fixture Collection is a versatile and sophisticated retail display solution designed to enhance the visual appeal of any retail environment. Combining modern design with functionality, this collection offers a wide range of display fixtures that cater to the unique needs cannabis retail spaces. From boutiques to large-scale businesses, this line of modular display fixtures is highly versatile and customizable.
Crafted with precision and attention to detail, the Aspect Fixture Collection features a variety of high-quality fixtures. This includes garment racks, shelving units, tables, and more. Each piece is thoughtfully designed to provide a seamless blend of style and functionality, allowing cannabis retailers to showcase their merchandise in the most captivating and organized manner.
Whether you're looking to create a contemporary and minimalistic display or a bold and dynamic showcase, our Aspect Fixture Collection offers the flexibility to bring your exact vision to life. With sleek lines, durable materials, and customizable options, these fixtures are the perfect addition to any retail space seeking to make a lasting impression on customers.